Pat Taylor Garden services in Royston
Ready Mix Concrete in Royston, Grab Hire, Muck Away & Groundworks - Pat Taylor Garden Services Ltd
If you are looking for a professional ready-mix concrete company in Royston, look no further than Pat Taylor Garden Services Ltd. As well as supplying made to order ready mixed concrete, we also offer mini digger hire, muck away, building aggregates groundworks and grab hire services.
We are a versatile ready-mix concrete company that also offer the below services to our valued customers in Royston:
Grab Hire/Grab Lorry in Royston
A grab lorry can bear heavy loads and features a hydraulic arm to do the heavy lifting for you. Our grab hire services are available for transporting, loading and unloading loose materials throughout Royston.
Mini Digger Hire in Royston
Manual digging on domestic projects can be tiresome, so why not take advantage of our mini digger services? Our vehicles can do all the work for you and are operated by our team of expert drivers.
Whether you need help with inert waste, clay or soil, we can tackle all your much away requirements. As licensed waste carriers, we dispose of your waste responsibly, while no job is too big or too small for our team.
Building Aggregates (Sand, Ballast & Cement) in Royston
Building aggregates are essential materials for any construction project but sourcing them all yourself can be time-consuming. We deliver made-to-order building aggregates directly to your door, ready to use.
A critical part of any construction project, groundworks are best left in the hands of professionals. At Pat Taylor Garden Services Ltd, we carry out professional groundwork for domestic, commercial and industrial customers throughout Royston.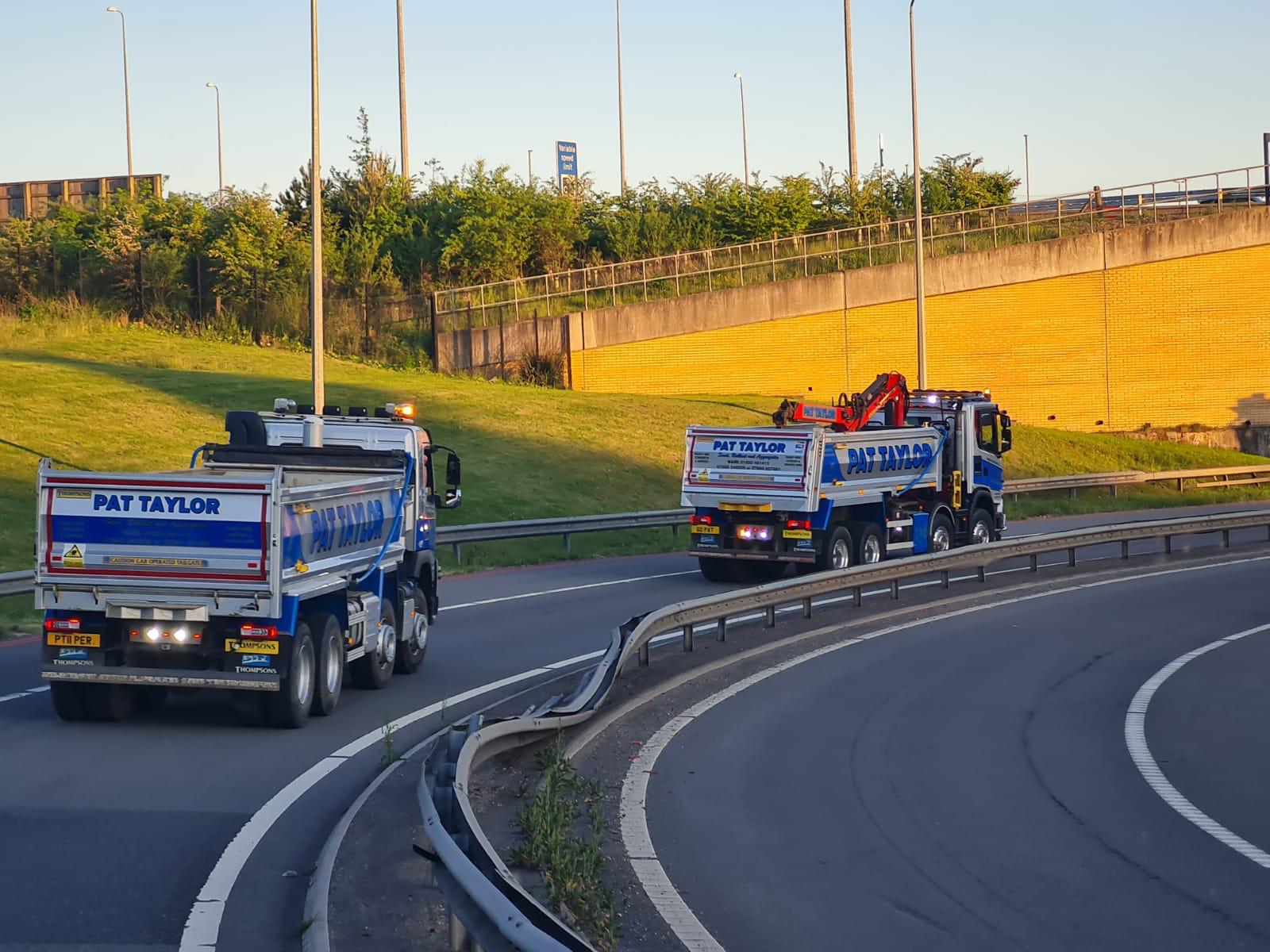 Why Choose Pat Taylor Garden Services Ltd?
Customers turn to Pat Taylor Garden Services Ltd for several reasons:
If you are in Royston and interested in our services call Pat Taylor Garden Services Ltd today on 01920 461415. Alternatively, you can email us at sales@pattaylorservices.com and a member of our team will contact you as soon as possible.