Pat Taylor Garden services in Sawbridgeworth
Ready Mix Concrete in Sawbridgeworth, Grab Hire, Muck Away & Groundworks - Pat Taylor Garden Services Ltd
Are you in Sawbridgeworth and about to embark on a construction or landscaping project? For ready-mix concrete, mini digger hire, muck away, building aggregates, groundworks and grab hire services – look no further than Pat Taylor Garden Services Ltd. We are a long-established ready-mix concrete company that help domestic, commercial and industrial customers.
We are a versatile ready-mix concrete company that also offer the below services to our valued customers in Sawbridgeworth:
Grab Hire/Grab Lorry in Sawbridgeworth
Our grab hire services are available throughout Sawbridgeworth and are a viable alternative to hiring a skip. If you need a grab lorry for transporting, loading and unloading loose materials – then our team can help.
Mini Digger Hire in Sawbridgeworth
Take advantage of our mini digger services to assist with the more labour-intensive aspects of your project. All our vehicles are operated by specially trained drivers to ensure your project goes to plan.
Muck Away in Sawbridgeworth
For reliable muck away services in Sawbridgeworth, you can rely on Pat Taylor Garden Services Ltd. Examples of muck away include inert waste, green waste, clay and soil. As licensed waste carriers, we will collect your waste away and dispose of it responsibly.
Building Aggregates (Sand, Ballast & Cement) in Sawbridgeworth
We are a leading supplier of building aggregates and deliver directly to your door in Sawbridgeworth. You can tailor your order to your needs so no materials are wasted.
Groundworks in Sawbridgeworth
Groundworks are an essential part of any construction project and should always be conducted by a professional. At Pat Taylor Garden Services Ltd, we offer groundworks throughout Sawbridgeworth and pride ourselves on quality service.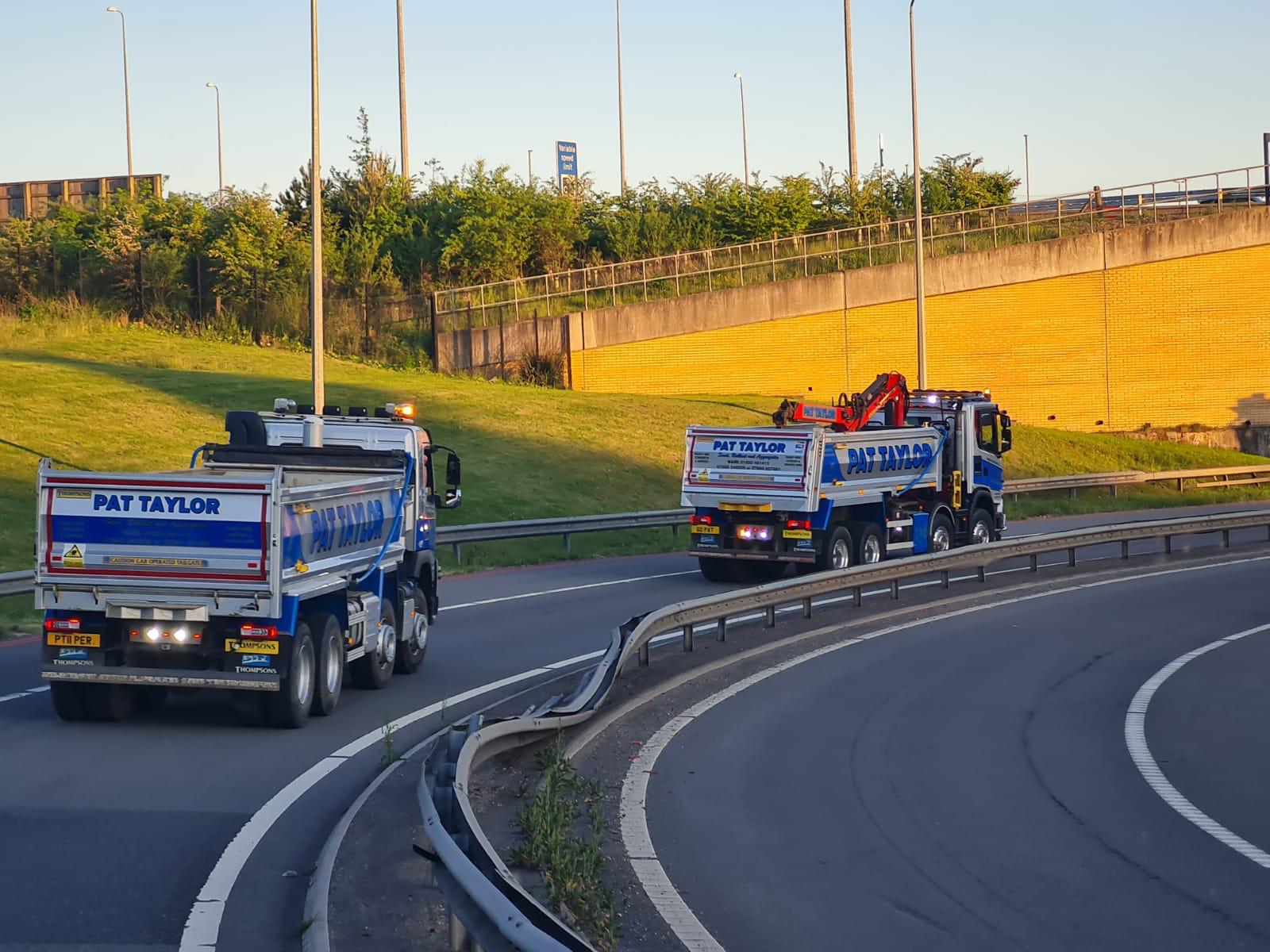 Why Choose Pat Taylor Garden Services Ltd?
Customers turn to Pat Taylor Garden Services Ltd for several reasons:
If you are in Sawbridgeworth and interested in our services, call Pat Taylor Garden Services Ltd today on 01920 461415. Alternatively, you can email us at sales@pattaylorservices.com and a member of our team will contact you as soon as possible.