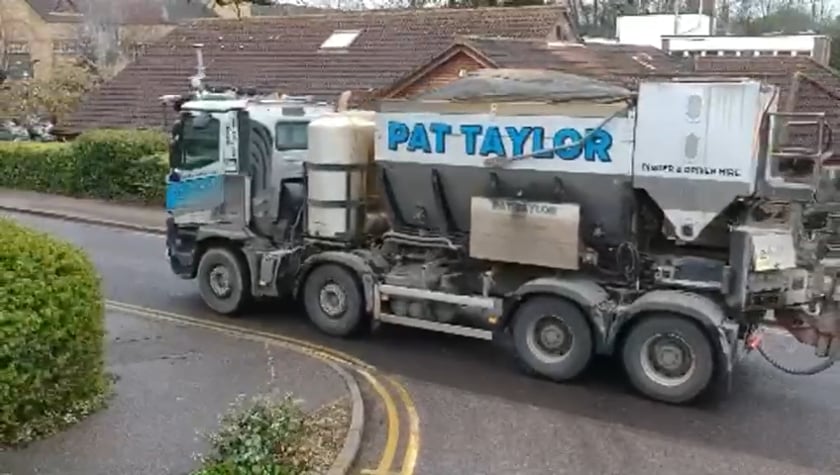 Local Concrete Services in Hertford & Bishops Stortford
Here at Pat Taylor Garden Services Ltd, we are independent, family-run concrete specialists who offer a range of concrete services throughout Hertford, Bishops Stortford and beyond. . With over 30 years of collective experience, we pride ourselves on delivering quality local concrete services at affordable prices. We supply concrete   to domestic, commercial and industrial customers and always go the extra mile to ensure they are fully satisfied with our products.  
Our tailor-made concrete solutions are environmentally friendly and help to reduce waste. Our ready-mix concrete can also save you the hassle of acquiring all the materials of gravel, sand, crushed stone and water separately, plus the equipment to mix the concrete yourself.
From our location in Ware, we cover a radius of 20-miles, which includes the towns of Bishops Stortford, Broxbourne, Cheshunt, Epping, Enfield, Hatfield, Harpenden, Hertford, Hitchin, Royston, St Albans and Welwyn Garden City.      
Concrete Specialists with 30 Years of Experience
As trusted and respected concrete contractors,, we understand the amount of planning required for construction projects. Rather than mixing the concrete on-site, our specialists can prepare the concrete for you, which frees up your time to focus elsewhere.
No matter the requirements or scale of your building project, our concrete calculator can measure the exact amount of concrete you need, preventing waste and guaranteeing that strict timescales and budgets are adhered to.
Our Local Concrete Services
We offer the below services to our valued customers in Hertford, Bishops Stortford, Ware and beyond:
Why Choose Pat Taylor Garden Services Ltd?
Customers turn to Pat Taylor Garden Services Ltd for several reasons:
Looking for a concrete specialists you can trust? Call Pat Taylor Garden Services Ltd today on 01920 461415. Alternatively, you can email us at sales@pattaylorservices.com and a member of our team will contact you as soon as possible.