Mini digger hire services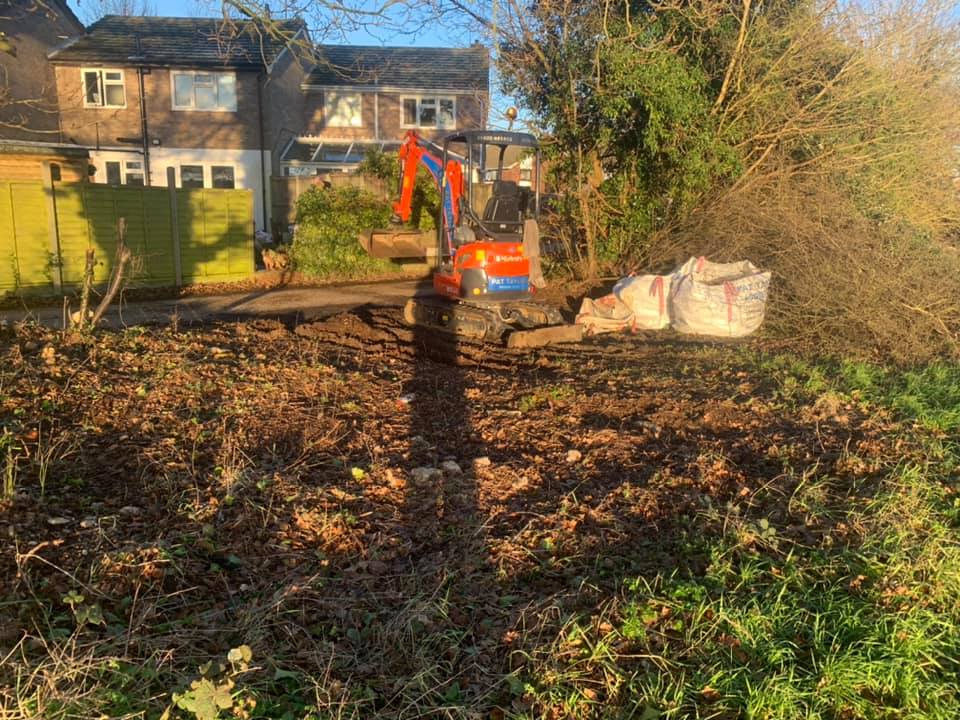 Mini Digger Hire in Hertford & Bishops Stortford
Here at Pat Taylor Garden Services Ltd, we offer mini digger services throughout Hertford, Bishops Stortford and across the Hertfordshire and Essex regions. Our specially modified vehicles are ideal for small-scale building works and can make your project quicker and less labour-intensive.
Mini digger hire is suitable for:
Mini diggers are more versatile than their larger counterparts and are ideal for domestic jobs. Our mini digger services come with specially trained mini digger operatives who ensure all safety practices are fully adhered to. Our vehicles can significantly cut the time it takes to complete your project compared to digging out the site by hand.
Why Choose Pat Taylor Garden Services Ltd?
Customers turn to Pat Taylor Garden Services Ltd for several reasons:
Searching online for 'grab hire near me?' Call Pat Taylor Garden Services Ltd today on 01920 461415. Alternatively, you can email us at sales@pattaylorservices.com and a member of our team will contact you as soon as possible.