Pat Taylor Garden services in Harlow
Ready-mix Concrete, Grab Hire, Muck Away & Groundworks in Harlow
Here at Pat Taylor Garden Services Ltd, we are a ready-mix concrete company offering services throughout Harlow. We provide ready-mix concrete, grab hire, mini digger hire, muck away, building aggregates and groundworks. Our team boast over 30 years of experience helping domestic, commercial and industrial customers with their construction and landscaping requirements.
We are a versatile ready-mix concrete company that also offer the below services to our valued customers in Harlow:
Grab Hire/Grab Lorry in Harlow
If you need grab hire services in Harlow, turn to Pat Taylor Garden Services Ltd. A high-capacity grab lorry is ideal for transporting loose materials around busy construction sites and a great alternative to hiring a skip.
Mini Digger Hire in Harlow
Our mini diggers are operated by our highly-trained drivers and designed to do all the hard work for you. By taking advantage of our mini digger services, you can significantly reduce the time it takes to complete your project.
Disposing of loose materials yourself is often labour-intensive and time-consuming, so it is better to seek professional help from us. Our muck away services can help clear inert waste, green waste, clay and soil with ease.
Building Aggregates (Sand, Ballast & Cement) in Harlow
We are a leading supplier of building aggregates, including sand, ballast and cement, and can deliver straight to your door. Wherever you are in Harlow, we can tailor your order to your volume requirements, helping to reduce waste.
For professional groundworks in Harlow, look no further than Pat Taylor Garden Services Ltd. Whatever the scale of the work, our groundworks service can get your project off to the right start.
Concrete Suppliers in Harlow
We are leading suppliers of concrete and help Harlow customers with all their concrete needs. We factor in the scale of your project and tailor our services to meet your requirements.
Ready-mix Concrete in Harlow
Ready-mix concrete is the convenient way to order concrete. It is pre-prepared and ready to use, helping to get your project off the ground. Enquire today to find out more.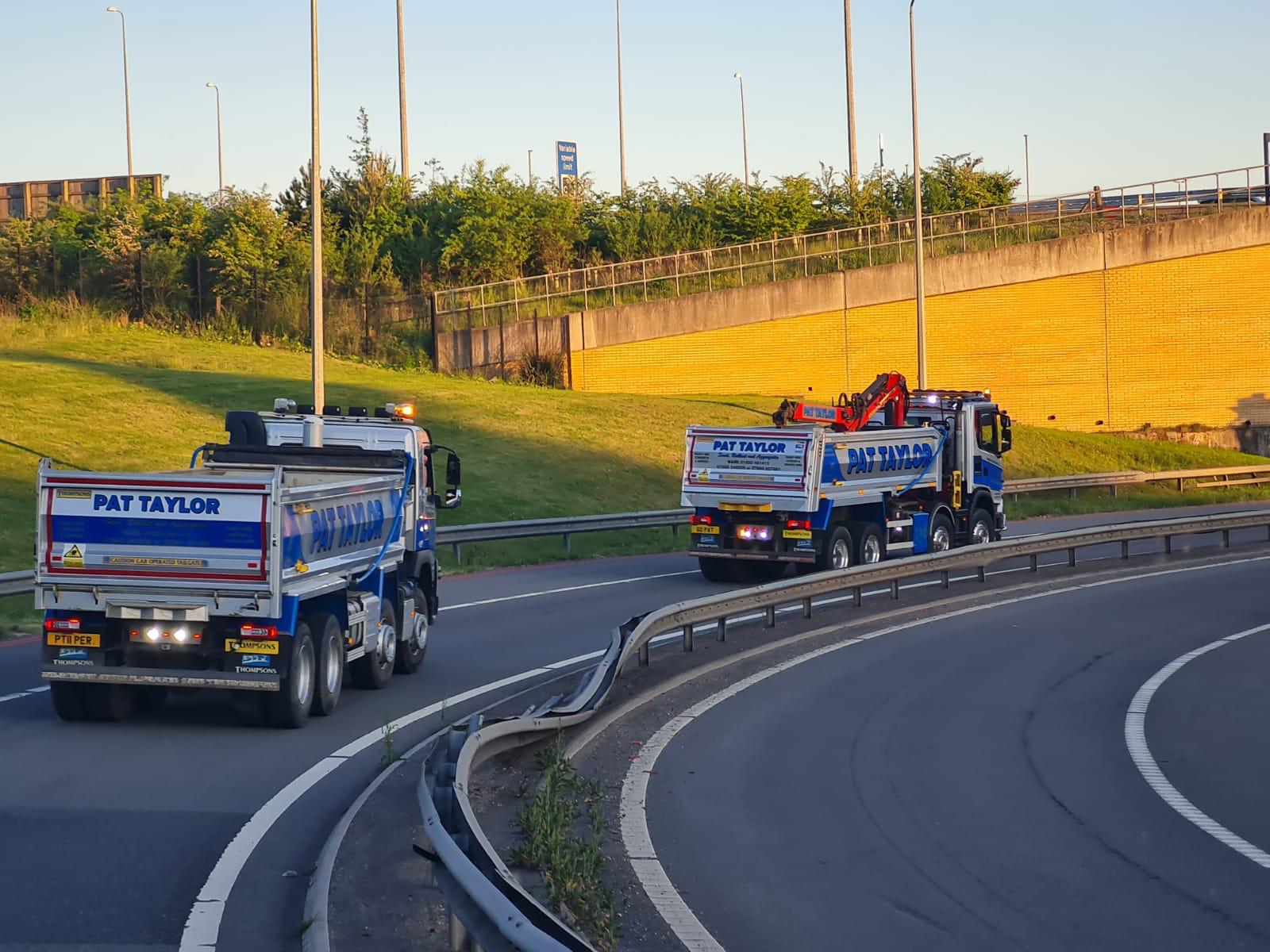 Why Choose Pat Taylor Garden Services Ltd?
Customers turn to Pat Taylor Garden Services Ltd for several reasons:
If you are in Harlow and interested in our services, call Pat Taylor Garden Services Ltd today on 01920 461415. Alternatively, you can email us at sales@pattaylorservices.com and a member of our team will contact you as soon as possible.