Pat Taylor Garden services in Hoddesdon
Ready Mix Concrete in Hoddesdon, Grab Hire, Muck Away & Groundworks - Pat Taylor Garden Services Ltd
Are you looking for a reliable ready-mix concrete company in Hoddesdon? Here at Pat Taylor Garden Services Ltd, we are professional concrete contractors offering services, including grab hire, mini digger hire, muck away, aggregates and professional groundworks.
We have over 30 years of experience helping domestic, commercial and industrial customers in Hoddesdon with their construction projects. Our ready-mix concrete allows you to cut down on man-hours and machinery to help get your building works more quickly off the ground.
We are a versatile ready-mix concrete company that also offer the below services to our valued customers in Hoddesdon:
Grab Hire/Grab Lorry in Hoddesdon
For grab hire services in Hoddesdon, you are in safe hands with Pat Taylor Garden Services Ltd. Grab lorries are designed for transporting, loading and unloading large quantities of loose materials around construction sites. Featuring a hydraulic arm, these powerful vehicles make light work of heavy loads and help drive your construction project forward.
Mini Digger Hire in Hoddesdon
Take the toil out of digging with our mini digger services.  We offer value for money mini diggers, all operated by our team of trained operatives. Our diggers make quick work of excavation and other earth works and are available for a variety of small and large-scale projects. 
Dealing with inert waste, such as clay or soil, can be messy and tiresome work, but we can help you dispose of all muck away responsibly. What's more, we ensure any reusable materials are processed to prevent excess landfill deposits.
Building Aggregates (Sand, Ballast & Cement) in Hoddesdon
Essential materials for any construction project, building aggregates can be challenging to source yourself. We deliver made-to-order building aggregates directly to your door, ready to use.
An essential component of any construction project, groundworks are best left in the hands of professionals. At Pat Taylor Garden Services Ltd, we complete professional groundworks for domestic, commercial and industrial customers throughout Hoddesdon.
Concrete Supplier in Hoddesdon
We are leading concrete suppliers and help individuals and building contractors in Hoddesdon with concrete solutions at affordable prices. Our team go above and beyond to offer bespoke concrete supply, so enquire within.
Ready-mix Concrete in Hoddesdon
Ready-mix concrete is ideal if you are on a tight schedule as we do all the hard work for you. Save time and labour by having pre-mix concrete delivered straight to your door.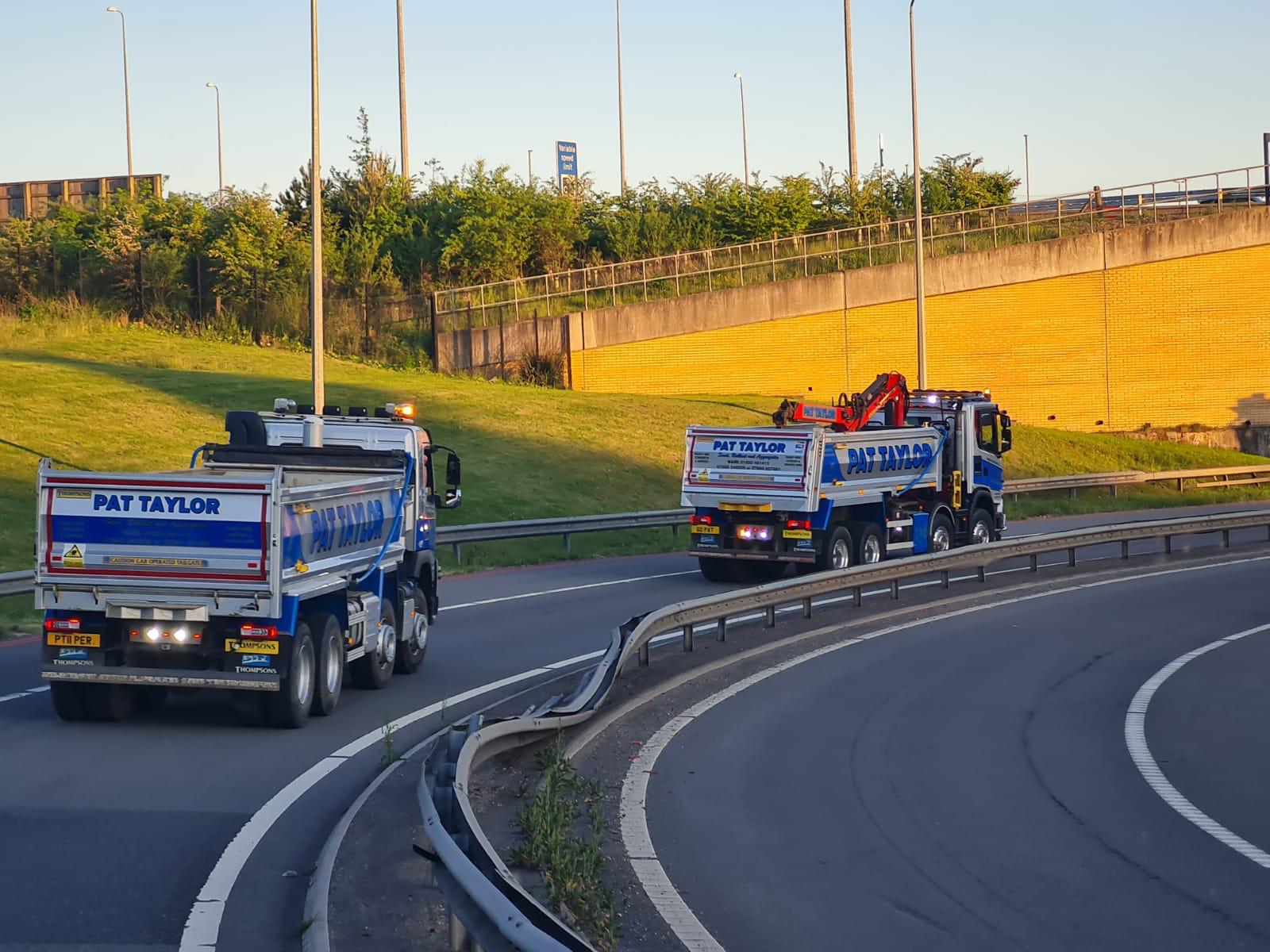 Why Choose Pat Taylor Garden Services Ltd?
Customers turn to Pat Taylor Garden Services Ltd for several reasons:
If you are in Hoddesdon and interested in our services, call Pat Taylor Garden Services Ltd today on 01920 461415. Alternatively, you can email us at sales@pattaylorservices.com and a member of our team will contact you as soon as possible.