Pat Taylor Garden services in Epping
Ready Mix Concrete in Epping, Grab Hire, Muck Away & Groundworks - Pat Taylor Garden Services Ltd
As your local, leading ready-mix concrete company covering the Epping area, we can help domestic, commercial and industrial customers alike. Our professional team offer services including grab hire, mini digger hire, muck away, building aggregates and groundworks as well as supply ready-mix concrete. We have a long history and are proud to help our customers with their construction and landscaping projects.
We are a versatile ready-mix concrete company that also offer the below services to our valued customers in Epping:
Grab Hire/Grab Lorry in Epping
Do you need a grab lorry to make light work of loading and unloading loose materials? Our mechanised grab hire services are available to anyone within 20-miles of our location in Ware, which includes the town of Epping.
Mini Digger Hire in Epping
Pat Taylor Garden Services Ltd is your number 1 choice for quality mini digger services. Our reliable machines are far less labour-intensive than trying to do the work yourself and can tackle jobs of all sizes with ease and speed.
Any busy construction project generates amounts of inert waste, green waste, clay and soil so why not let our professional and experienced team help remove this quickly and efficiently.  Our muck away services are available across Epping helping to keep your site tidy and free from hazard.
Building Aggregates (Sand, Ballast & Cement) in Epping
Our flexible building aggregate service is available across Epping and includes sand, ballast and cement which means you only need to order the volume you need, saving both money and waste.
Crucial to part of any construction project, groundworks must be conducted properly by experts. We offer professional groundwork in Epping on any scale.
Concrete Suppliers in Epping
We pride ourselves on being trusted concrete suppliers with a long history in Epping. Our concrete is of the very highest quality and ideal for any construction project.
Ready-mix Concrete in Epping
We have ready-mix concrete available, which takes the toil out of mixing the material yourself. Whatever the scale of your project, our ready-mix concrete is designed to make life easier.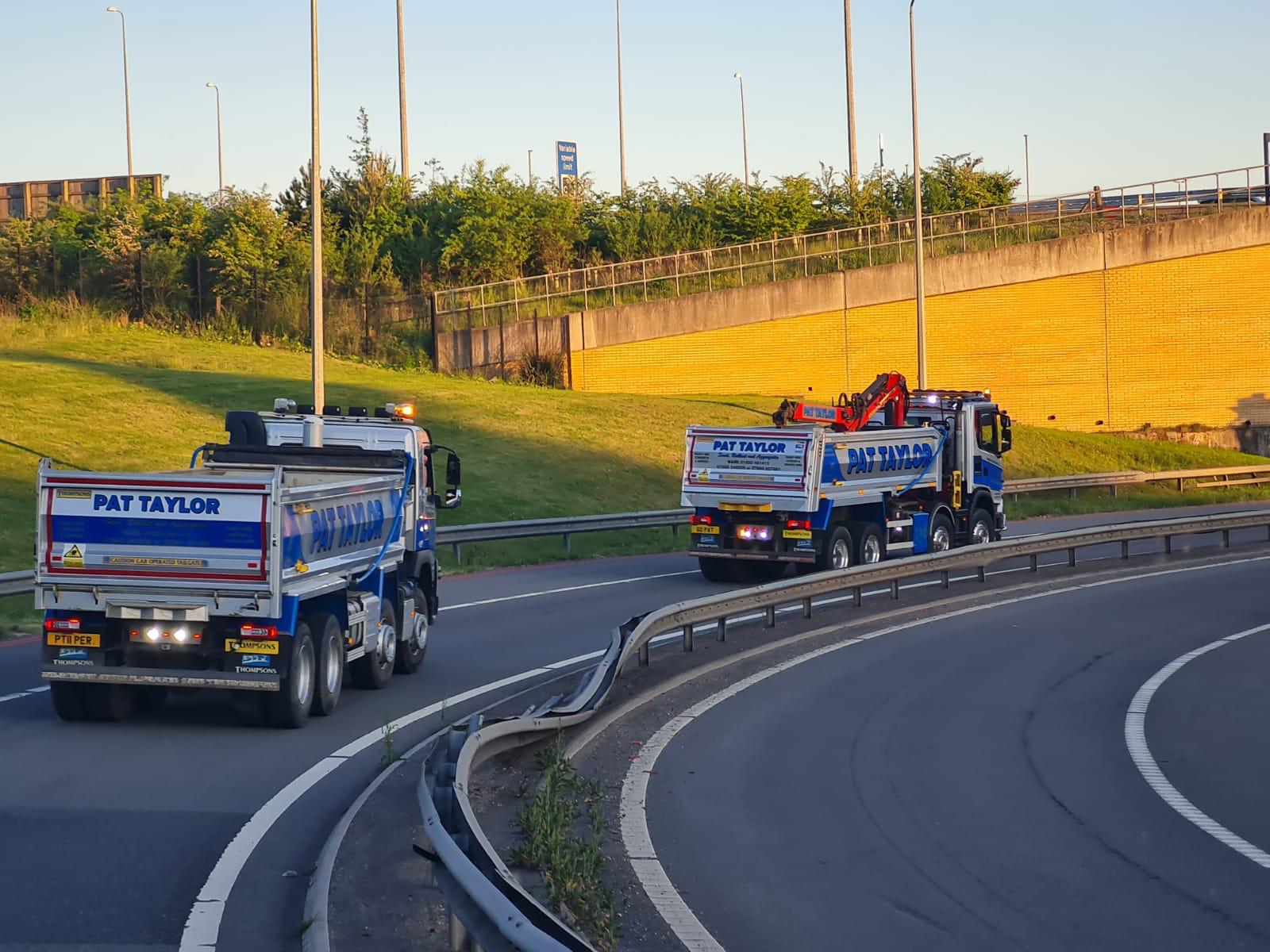 Why Choose Pat Taylor Garden Services Ltd?
Customers turn to Pat Taylor Garden Services Ltd for several reasons:
If you are in Epping and interested in our services call Pat Taylor Garden Services Ltd today on 01920 461415. Alternatively, you can email us at sales@pattaylorservices.com and a member of our team will contact you as soon as possible.